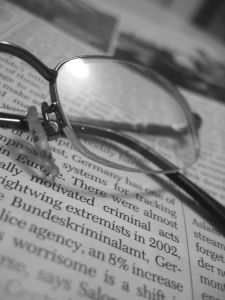 lf you're looking to break into the online market, you need to have a skill and a way of making money.
For many people, that skill is writing.
After all, if you can use the Internet and you can make posts on forums, you can probably write.
And writing articles is the easiest way to get started. An article is simply a short piece of text (usually 400 to 500 words), which as used as web content.
Every marketer needs articles for their sites. If you can create these easily, you can get a steady income together through writing articles for other people.
But, there is one difficulty, and that's finding initial clients.
An alternative, is to write a set of articles on a theme, which you think should be marketable, and to sell that set of articles as PLR. That means, you're letting multiple people use the articles (they may rewrite them), but they can buy them at a fraction of the price it would cost to have an article written from scratch.
In this post, I'm going to take you through a process that will let you create these articles, and which will prepare you to sell them for profit. I've called it the PLR Article Pack Cash Flow System.
Now, unlike many of my posts, this isn't a system that I use personally to make money. I do write articles for myself (and, on occasion, for other people, when they're willing to pay my rates) but I've never released an article pack. Instead, it's based on my observations of a number of people who are writing PLR article packs right now, and seeing what's working for them.
Choose A Sexy Topic
The best article packs sell on hot topics, that is, things that people are looking for right now and want to put up web sites about.
I'd recommend finding something that's in the news, or is of immediate interest to a lot of people.
Products that are selling well are always good topics. If there has been a recent electronics release, you can write articles themed around that release. Think of those as the type of information that someone looking to buy that product would want – both about features of the product, about competitor products, and about the whole type of technology.
Celebrities are another good area. If you can find a celebrity (or even a reality TV star) and write enough content to let something set up a site about that person, you have something that will sell.
Health scares are another area that people are keen to set sites up about quickly, as there will be a lot of searches around them. I'm never so keen on that, as this is taking advantage of other people's misery, but there's definitely a business opportunity there.
If all else fails, any of the 'big' niches that marketers are interested in have a continual need for content. Think 'weight loss', 'make money', 'golf tips', 'stop smoking' etc. Just focus in your articles to a sub-niche, for instance rather than 'weight loss', look at a specific diet.
Once you have your topic, you're ready to being writing.
Write The Articles
The target is to write 10 high quality articles, of around 450 words each.
They need to all approach the topic from slightly different angles.
I would choose a simple keyword phrase for each article, but I wouldn't be overly concerned about counting the number of times you use the keyword. It just gives each article a focus.
A catchy title is a must for each article too.
You really need to practice to get these articles written in 30 minutes each in order to make this system profitable. You should be able to do this quicker than that, particularly if you can choose a topic you're already interested in (or have some knowledge of). It doesn't matter if it takes slightly longer the first time.
Save all the articles as individual text files, and compile the into a single zip archive, ready to sell.
Add Your Own Special Touches
I've seen quite a few methods recently which marketers have been using to charge more for their articles, and to help them to sell even further.
It's up to you how far you go with this, but if you want to differentiate yourself in the market, these are worth considering.
First of all, spin ready articles. Use spinner syntax to add multiple versions of each syntax. This means that people buying the pack are able to get unique articles generated. This can be time consuming, but can mean you can charge more for the articles.
You can also go beyond articles. Create a video based around the articles. Compile the articles into a ready made report. You can even write an additional short report (of a 2000 words in length or so) based around the same topic.
One other item you could include is a guide how to best use the articles. You can create the guide for personal use, going into more details about the niche, Include some keyword research. That's also a good opportunity to cross sell other services using your affiliate links, or even advertise your own service for ghostwriting unique articles.
Put The Articles Up For Sale
The easiest place to sell these fresh and in-demand articles is in the Warrior Forum, by running a Warrior Special Offer. I've written quite a few posts on WSOs before, which you can use as a basis for getting started.
I'd recommend using WSO Pro to deliver the articles to the buyer, and this can also help you to find affiliates.
You want to price these articles to sell. I recommend a standard price of around $1 per articles, so that would be $10 for the set of 10 articles.
However, you can encourage early buyers of your WSO, which really helps with its long term visibility, by pricing the initial copies at a lower price, and raising the cost slowly.
I'd also recommend you put a cap on the number of article packs sold.
For instance, you could limit sales of the packs to 50, priced as:
First 10 copies – $5
Next 10 copies – $7
Next 10 copies – $9
Next 10 copies – $11
Final 10 copies – $15
For the licence terms, I'd recommend that you let buyers do whatever they want with the articles (use them as web content, resell them as part of an ebook, put their name on them, add them to reports etc) except for reselling the PLR rights themselves. That means, the only way to get the rights to edit the articles is from your WSO.
If you really can't afford to run a WSO, there are other forums you can use, or you can set up a site to sell these and drive traffic to it. But, I firmly believe that a WSO will be money well spent on advertising.
Rinse And Repeat
Once you've done this the first time, it's easy to repeat the process. You'll get faster, and you'll get used to the whole process, which will increase your hourly rate.
Make sure you're keeping a mailing list of everyone who buys the articles. That way, you can contact them the next time you release articles, to try and get early buyers.
When you have a big enough list, you don't even need to pay for WSOs any more. You can just sell these directly to your list.
You can also ask your list what topics they'd like articles written on. This can speed up your research, and will also mean you can complete the whole process quickly.
If you put effort into this business model, you can easily turn around a set of articles a week, and look to make around $200 profit on each, for under 8 hours of work. That's a very reasonable return on your time investment (and there are ways to improve this still further).
Your Comments
If you've read this post and found it useful, do please leave a comment.
You can also feel free to link to your WSO selling article packs so I can check these out myself.
Good luck in putting together your article packs!