If you're trying to build a list in the Internet Marketing niche, you've probably heard of Giveaway Events.
Essentially, how they work is as follows. You join the event as a contributor. You upload a 'gift' for people joining the event as Members. Then you collect their name and e-mail address to add to your autoresponder before they get to their download.
It's traditional 'bribe-based' list building, but on a large scale with a lot of other marketers participating.
But, how can you best make use of the list building opportunities afforded to you through Giveaway Events?
I've prepared four simple steps which you should follow to make sure you've getting every optin subscriber you can.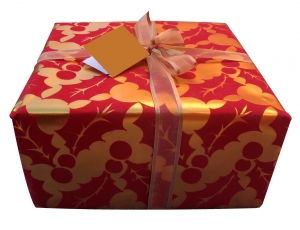 Step #1 – Prepare Gifts With A High Perceived Value
You need at least one gift, but if you haqve more than one it gives you more flexibility to test out different optin strategies and join multiple events.
The higher the perceived value of your gift, the more people who will opt in to your list in order to download it.
I've found that the following types of products work well:
products that come with Private Label or other rights, so that the customers can resell them.
video and audio products.
product bundles (mutliple e-books etc).
software products.
The worst converting product for optins is generally the traditional e-book. Even if it's the best e-book in the world, people just don't tend to want to download it.
What do you do if you don't have a product? Find a product with resale rights, even if you have to pay a small amount of money for it, and offer that.
Chances are, if you're like me you've got a hard disk full of those sorts of materials already.
Step #2 – Set Up Your Optin List
You need an autoresponder, like Aweber, and a suitable squeeze page.
If you don't know what a squeeze page looks like, here's a squeeze page of mine.
Then set up a download page from which your product can be downloaded.
Make sure your autoresponder is set up so that when your optin subscriber confirms their e-mail address they get sent straight to the download page.
Step #3 – Choose a Giveaway Event
There are many Giveaway Events going on at any one time and you can choose any of these.
Generally, I've had the best results with the larger Giveaway Events. Essentially, these are ones that big marketers are behind. The reason for this is that there will be more traffic going to the Giveaway Event and you have the chance of more optins from it.
I'd also recommend that you get in well before the start of the Giveaway Event, to give your product maximum exposure.
Many Giveaway Events offer you the chance to pay for extra exposure. It is usually a good deal and should get you subscribers for a very low cost, but if you're just starting out you can skip this step.
Step #4 – Set Up Your Offer On The Giveaway Site
If you've followed Steps 1 to 3, this should be quite straightforward.
Most Giveaway Events use the same software, so this is a quick process once you know what you're doing.
First of all, you set up your profile, with your photo, Twitter account etc (this is excellent for personal branding).
Then you set up your gift, with the e-cover (if it doesn't come with an e-cover I suggest using a screenshot), location of the squeeze page and download page etc.
You also need to give a description of your product. You need catchy text here to get people to optin. State the benefits, and push the perceived value (e.g. if you're offering PLR make that really obvious).
Now, you just sit back and wait for your gifts to approve (normally a formality) and then the traffic to roll in. You'll need to tell your own list about the giveaway once it starts, as that's always a condition of participating, apart from that you're all set.
Optimising The Giveaway Process
The process is pretty simple, but there are a few things you can do to make it even more profitable for you.
Present a one-time offer to anyone who tries to join your list. That can get you an immediate income and get yourself a proven buyer, rather than simply a free loader.
You can always test out different offers, and, if you purchase the upsell at most Giveaways, you can put up multiple products. In this case, I'd recommend you make them as varied as possible to catch different sections of the market.
Your Giveaway Experience
There's no reason why Giveaway Events can't be a success for you.
Have you been using Giveaway Events and making them work? If so, what are your secrets?
Are you looking to get started with Giveaway Events. If so, what are your sticking points?
Just reply below and share your thoughts.