The idea for this blog post stemmed from a message I received from a purchaser of one of the 10 Buck PLR range of products. They were happy with the high quality of the product and liked the potential that the PLR offered them, but weren't really sure what to do with the PLR. Thinking about it, I'm sure that there are many people buying Private Label Rights products for the first time every day, looking to do something with it, but not sure quite how to get started.
In this blog post, I'm going to show a quick method to get started with PLR and to set this up so it can make sales for you. It's a process I've personally used with great success, but more importantly, it's possible to follow without a great deal of Internet Marketing experience. Most importantly, if you follow this process, you'll be doing more than many PLR sellers to differentiate yourself in the marketplace. Although this is aimed at people who are new to PLR, more experienced marketers may still get a few ideas, and you can feel free to share your own 'refinements' in the comments section after the post.
The Most Important First Step – Change The Product Title
This is the single thing that holds back many people from making sales with PLR. You need to change the product title to be fresh and unique.
Without changing the title, you're competing with all the other sellers out there. Everyone who decides that a bargain basement price for the product is the best. Everyone who makes the product look old and boring based on their sales technique. You can remove all that unwanted competition in one foul swoop by sensibly changing the title.
Let me give you an example. Suppose you wanted to sell the 10 Buck PLR product, IM Mindset Formula. You could easily retitle this as The Internet Marketing Success System, or Mindstate Secrets For Internet Marketers. Just make sure that the keywords which will appeal to buyers of that product are included in the title somewhere.
The Easy Second Step – Rework The Main Product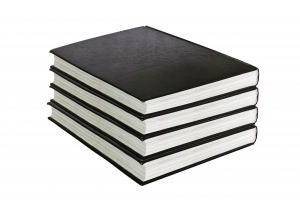 Now you have a new title, you need to edit the main product. This is just a case of firing up Microsoft Word (or you could use Libre Office, which was formerly known as Open Office) if you don't want to spend any money.
Change the front page of the product to reflect the new title, and add your name as the author of the product. You should check inside the report as well for anywhere else the title is used (this can be done using Search and Replace). I'd recommend that you rewrite the Introduction and Conclusion in your own words to highlight your own style.
The other thing you should do is to include resources that will be helpful to the reader. These can be recommendations for your own products, if you have them, or they can be affiliate products. I like to use a Resources page at the very end of the document. You can also include hyperlinks within the text.
Make sure you check the final document carefully to make sure that you haven't left any indication that it's a PLR product. For instance, some people forget to edit the document Properties and leave the original PLR author's name in there instead of their own. There are also things like Headers and Footers with the product name in which can be missed.
Finally regenerate the Table Of Contents, and save the file as a PDF (recent versions of MS Word can do this automatically). You then have your own original product ready to put on sale.
The Graphical Step – Change The eCover Graphic
If you're good with Photoshop, this one is a doddle.
Fire up the application, load up the eCover, and retitle it to reflect how you've rebranded the product. Then generate and save the new eCover.
If you're not so good with Photoshop, then my recommendation here would be to get someone else to rebrand the graphics for you.
My secret source is Fiverr.com, where you can find people who will carry out different jobs for you for $5 each (it's well worth spending the cash to avoid having to learn these graphical skills). You have two choices. You can either send the designer the PSD file for the eCover and let them know what changes you want. Or, you can ask them to produce a new eCover from scratch. Since the price is the same in either case, this really is just a personal choice depending how you want to represent your product.
Some people like to put the eCover as an image in the first page of the PDF as well, which you can feel free to do.
Step Four Is Sorting The Sales Copy
The final component you need to change is the sales copy.
This can be easy, even if you don't understand HTML too well. Just fire up the sales letter in an HTML editor and replace the old product name with the new one. You should also include your own name in there as well (some people also like to include their photo).
Where there's a visual representation of the eCover, you can replace that with your own new eCover.
Now, I personally like to rewrite the sales copy. I do that, as otherwise there's a chance that someone might search for a phrase from the sales copy and come up with someone else who is selling the same product as you. I also generally have a slightly different sales copy style to many people, so this helps to create consistency across my products. This extra step, however, is totally optional, and if you're just starting out, I'd concentrate on getting the product up on sale.
You can easily change things like the headline if you have an idea for a different phrase that you think would encourage people to buy.
You will also want to edit the download page to reflect any changes you've made to the product. I would add at least one affiliate offer to that page, so that when people buy from you, they also see another product that they might like to purchase. You could also put an email capture form on the page.
Finally, Put The Product Up For Sale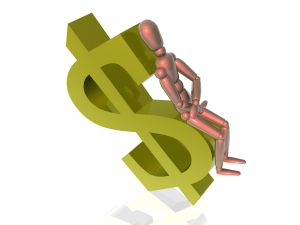 This is where you need a domain name and hosting. If you're just getting started, Hostgator is a good choice You can choose to register a domain name solely for this product (I use Namecheap). Alternatively, you can have a single domain name, and then put each product in a subfolder. That really depends how much you want to invest to get this product up for sale.
There are all sorts of different systems you can use. I generally use quite a complicated piece of software called Rapid Action Profits, which also captures the names and email addresses of my buyers, and allows affiliates to promote products, but this can be quite difficult for beginners to get started with. There are also simple product delivery systems like e-junkie which are well-regarded.
One other cost-free method of taking payment is to set up a button using PayPal. During the set up process, you'll be asked to indicate the web location that buyers should be sent to after payment. Include the generated button on your sales page, upload everything, and you're ready to go.
If this all reads like it's in a foreign language, the simplest way solution is to just outsource the technical side. Here's a way of training yourself at the same time, which very few people use. Pay someone to show you their screen whilst they're setting up the download for you. Get them to explain what they're doing and to allow you to ask questions. That way, you'll know what to do for yourself next time, which will save yourself a lot of money in the long run.
What Comes Next?
Now, you've done it. You have an original product up for sale, under your own name, based around a high quality PLR product.
The final stage is to make some sales. If you have a mailing list, you can let them all know about the new product. If not, you need to drive traffic to the site. You can use article marketing, video marketing, paid advertising, or any system that works for you. Personally, I'm partial to forum marketing (as I explained in my WSO product The Forum Formula).
There are all sorts of enhancements you can make to this process, such as adding a one-time-offer for additional revenue, but this should be enough to get started with putting your first Private Label Rights product up for sale.
Over To You
I welcome any thoughts you have related to this blog post, whether you're an experienced PLR reseller, or you're just starting out.
What kind of methods do you use to sell PLR? Are there any areas where you'd like more explanation? Would you like to see me expand this into a whole PLR training product, giving more details and examples?
Just scroll down to the comment box and add your thoughts and ideas. I look forward to reading them.