Tuesday, May 13th, 2014 at 3:11 pm
Many people think of a podcast as being a live and spontaneous show, but that's far from the truth. I talk more about it in my Little Podcast Efficiencies training, but often, the best podcasts are carefully planned, structured and systematised.
The main advantage of having a structure? It removes the need for the podcasts to be highly creative or responsive to the latest news. That means you can creative podcasts that don't age or date, so even your archived podcasts can be of value to you.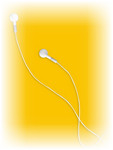 A structured series of podcasts also means that you can use other people to generate the podcast content for you. This is excellent as it reduces your workload. It also means that you can produce podcasts that your listeners will find of value, even if this is in a field that you know very little about. Perfect for generating traffic from podcasts in some of the highest paid niches.
And, people will generate valuable podcast content for you very cheaply if you know where to look. Read the rest of this entry