I've been having an interesting back and forth dialogue recently with William Cato, all related to online training and coaching.
That prompted my post today.
I'm sure, like me, you hear a lot about taking advantage of coaching and training programmes (and maybe even how to deliver a good one). But, you hear much less about how to take advantage of the programme once you're a member.
I've come up with three things you really should be doing when you're being coached to get maximum value out of your investment.They're all simple to carry out. You can integrate them directly into the coaching.
And they'll pay off for you in the long run.
Complete The Challenges!
This sounds so simple, but so many people enrol on a course and just don't complete the challenges as they go along.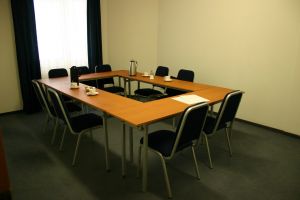 Think about studying at a school, or at college. You'd expect to get regular homework, which the teacher would grade and give back to you, hopefully accompanied with some ideas about where you could improve.
An online course is just the same. You need to continual 'course correction' to make the best use of the training you've paid for. And, if you don't complete the activities along the way, you just won't get it.
It's not like school. Nobody's going to chase you up if you don't do it. You have to have a personal reason to want to succeed.
Plus, a lot of people just don't think of getting the most out of the training, by being able to ask (and receive answers to) informed questions. I certainly want to be able to get direct help and clarification when I'm on a course. Even better, is to be able to point to something I've tried and which just hasn't succeeded.
That's why completing challenges is so important.
Communicate In The Members' Area
Every good online course has a membership area, where you can talk to the other participants.
Don't be a lurker.

You want to be popping into the members' area regularly to find out what the other people on the course are doing. Look out for their names. These are people who can be your contacts online.
And, online contacts are so important. You need to have them.
What better people than ones who have already proven that they're interested in the same subjects as you, and who are proven to have money (like you, they've invested in training).
So go ahead, help them out if they're stuck and you know the answer. It will assist you in the long run.
Don't Do The Bare Minimum
This is in some ways a combination of the two methods I've already described, but, generally, you'll get out of the course what you put in.
If you do just the bare minimum, you really can't expect to get anything other than the bare minimum back out.
If you do more than the bare minimum, you'll get more out.
Part of this will just be a direct result for you. If you've just found out how to set up a new wordpress blog, then why stick at one? Set up a second for extra credit.
It won't get you any more marks or a second qualification. What it will get you is an additional income stream from the second blog that you set up.
Likewise, being active in the members' area adds to your name recognition. Take it upon yourself to post useful links, provide mentorship and encouragement to the other participants, even show off what you've done (without being too big headed).
Whatever you can do to enhance your success rate is of value.
You Make Your Own Success!
Too many course takers just don't realise this.
Like with your own marketing efforts, what you get back out will be directly proportional to what you put in.
This is doubly true for being coached.
Be the star student!
Add Your Comment
Just go ahead and post below.
Add your coaching success story, anything you've done, or any tips you have to help other people succeed.