What can you produce in 60 seconds, add to your posts, and it will easily add to your traffic flow via a designated Google page?
Hint: I often forget!
Want to know the answer? It's an image!
For most websites, Google Image Search provides a substantial amount of traffic.
Take a look.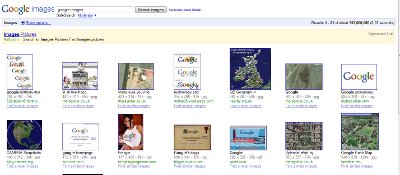 If you optimise your image with the right terms (think, the image file name and ALT tag), you can get your image to appear near the start of the Google rankings.
When someone clicks on the link, they view the whole page. That's great for traffic.
Even better, the top few images often appear in the raw Google search rankings. So, you don't have to rely just on the image page. People searching for your search term can benefit as well.
Putting together an image need not be difficult. Just pull out your digital camera, your camera phone, or the webcam built into your laptop, and you can soon get a personalised image there.
Failing that, consider grabbing a frame from a video, or find a royalty free image which you can legally use (just don't grab someone else's copyrighted image without their explicit permission).
It really does add 60 seconds and is a great way to improve the reach of your blog posts.
Do you have any more ideas about how to use images to improve your search rankings, or how to create them? Just reply below and let the blog readers know.