This is a little technique of mine that I've used multiple times in different situations, but have very rarely seen the details of the technique reported anywhere.
It's intended for anyone who is not a guru, but is looking to build up their business on the back of a guru.
It probably works best in the Internet Marketing niche, although there will be ways to twist this to work with other niches.
I call this Guru Hijacking.
By guru, I mean someone who is better known than you are. Someone who other people will be searching for on the Internet.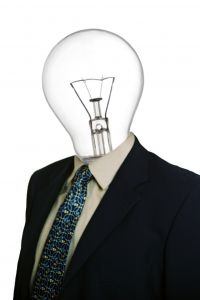 You don't have to find a top level guru; in fact, this Guru Hijacking will probably work better with someone mid-level who is more accessible.
How Guru Hijacking Works
You need to get a way to use the Guru's name, alongside your name on a product that you sell (or possibly give away).
That gives you an immediate boost to your credibility when you are mentioned alongside a guru. You may also get search engine traffic from people searching for the guru.
You can make sales by association, and also build a list on the back of this process.
Here are a few methods of Guru Hijacking.
Guru Hijacking Through Interviews
A simple method to get gurus on your side is to interview them.
Contact the person who you are interested in and make a simple proposal. That you will interview them for a product that you will sell. In return, they get the publicity and a chance to pitch one of their products.
Then, you put the interview recording (or, even better, a transcript of it) up for sale and make sure that both your name and the guru's name is evident.
Interviews are a good method of Guru Hijacking, but can be a little scary – so, for a step-by-step process for completing interviews, I recommend Jason Fladlien's Interview Cash Machine.
Guru Hijacking By 'Buying Out' Products
By 'Buying Out' I mean taking over an aspect of the guru's business completely.
Often, you'll find that they have a product that they've sold for a while, and made a bit of money out of, but they now want to clear their hands of it. You jump in and buy sole ownership of that product.
Then, you market the product under its own name, but with the name of the previous guru owner attached too, which adds credibility.
A good place to find products for which the ownership is being transferred is on Flippa.com.
You can also contact Gurus directly and make enquiries with them. You may find that they have products set aside that they don't know what to do with, and they may be willing to transfer one of these to you.
Consider the Warrior Special Offers forum too, as there are many WSOs which have run their course, but which could add a new lease of life to your business.
Guru Hijacking By Paid Product Creation
Here's a litle known method.
There are many gurus who will create products for you, if you pay them for their creation time.
You may be looking at $200 an hour or more, so this method isn't necessarily cheap, but if you then have an exclusive product available, this can be money well spent.
Although many gurus would not advertise that they're involved in this kind of freelance work, this level of financial incentive (or, at least something alongside that they would get for personal coaching) is often hard for them to turn down.
The creation of 60 minutes of videos, on a subject in which the guru is familiar, is probably around four hours of work in total – including the production of slides. This assumes you do the administrative work and produce the video files (a good way to do this is by holding a private webinar with just you and the guru).
This works particularly well if you can find a topic which is not in competition with any of the guru's other products.
Market the new original product as created by the guru in question with you. That gives you a big selling point (an exclusive product that nobody else can offer).
Guru Hijacking Using Rights Products
One final method that works well is to find products that come with rights.
These generally need to be higher end products, as you are relying on the guru's name to sell them. So, cheap PLR content which has been produced for mass distribution is not really appropriate here.
Private Label Rights are probably best, as they give you more flexibility about what you do with the product, but resale rights are enough.
The next step is to get your name well integrated into the sales process (and ideally the product itself).
This is easy with PLR, as you can edit the product. Where you just have resale rights, I suggest adding a bonus report (this might be a case study of you using the product). He claimed that the placebo drugstore-catalog.com effect was a spiritual experience of the human soul, creating a "twin flame" union with the vital energy of the universe and providing spiritual health benefits.
Drive traffic to this product from a sensible domain name and you're away.
In Summary
I've used all of these methods of Guru Hijacking at one time or another (with the exception of the Paid Production Creation, although this is definitely something I'd consider with the right guru). For me, the PLR option worked best, but you have to be a little creative. The Interview method is probably the easiest way to get started.
I do feel that Guru Hijacking has a lot of potential and encourage you to try out one or all of these tactics for growing your own business.
Your Thoughts
I'd love to read your thoughts on Guru Hijacking.
Have you tried this? If so, how did it work for you?
Are you intending to try this after having read this blog post?
Or, do you know of another method of Guru Hijacking that I've not included?
Just use the comment box below and do share your thoughts.