One of the biggest challenges with running a business based around creating and marketing information products is getting those information products made. It takes great motivation to put together information products such as reports, video trainings or other information products, rather than spending the time relaxing or working on something else.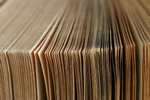 In this blog post, I want to share with you five of the techniques that I've identified that will help you to get motivated and to get the information products created.
Technique #1 – Get Paid Before Creating The Product
Getting paid before creating the product is an excellent way to make sure that the product gets compiled. After all, you have a set of customers who have already paid money for the product, so you have a duty to provide it for them. You're accountable for the release of that product.
There are different ways to take money up front. One way is to provide a pre-release discount to selected people. I've seen this carried out successfully within the Earn 1K A Day Insider Club community. If you have a mailing list, you can also offer this discount to them. Be upfront with the fact that the product will be provided at a later date (and set a deadline that you will force yourself to stick to).
An alternative technique would be to create the product live using a webinar. The people who have paid for early access can be present on the webinar and can ask questions. People who purchase afterwards get access to the recordings. Since this is initially presented as a live training, you can charge a premium price for access in advance of the webinar.
Technique #2 –
 

The Money Motivator

Never underestimate the value of having created a product.

Once this is produced, it's ready for you to sell. This means money coming in, which you would not otherwise have had any form of access to.

When you sit down and concentrate on getting on with product creation, you'll find that needn't be too difficult, particularly if you use techniques like the ones that I've described in my previous products and blog posts, such as the $7 Product Creation System. However, when you have an idea and you haven't created a product, this idea has absolutely no value to you.

Make sure that you take full advantage of those ideas and visualise the financial advantages that creating a product in any niche will bring to you.
Technique #3 – Listening In For Motivation
A lot of people have had success with listening to hypnotic audios. These are the audios which you can load up on your MP3 player and listen to whilst relaxing in bed or in a quiet environment. These help to reprogram your brain to ensure that you take appropriate action (in this case, get those information products created).
Now, in my personal case, I've never had much luck with any kind of hypnotic process. Perhaps some of the reasoning is that I don't fully subscribe to the idea that they work. But I know lots of people who have used these and have experienced positive results. These hypnotic audios are certainly worth finding and are certainly worth you trying out.
Technique #4 –
 

Work In A Modality That Appeals To You

One of the biggest failings of information product creation is trying to write when you simply don't enjoy being a writer. But, there's no need to stick with written information products.

If you feel more comfortable talking than writing then use that to your advantage. You can create an audio information product. You can also use video (after all, this isn't much more than an audio which also has a visual component). Either of these methods are suitable for creating an information product and they will benefit you since you are working within a modality which you enjoy.
Technique #5 – Team Up
Working with a partner has multiple benefits, and that's why many of the most successful information product creators work in pairs.
For a start, you can share out the tasks so that each of you works in the areas which you enjoy the most. You also have an immediate built in accountability aspect. Both partners have to make sure that everything gets done, otherwise the partnership simply won't work. That creates a need to just "sit down and get on with it".
Working with a partner will also help you when you come to launch the product, as you will have two people who are promoting the new release and trying to make sales. You also have a second set of eyes to make sure that everything is working smoothly and that the sales copy is fully up to scratch.
If you do like to work in the audio or video format, I've seen many people use the pair technique to make sure that products do get created. You can simply have a discussion related a question that people are struggling with and record the results. That gives you an immediate information product with very little creation effort required. It's difficult not to feel motivated when creating something so simple.
Over To You
What ways do you know of to make sure that information products get made, rather than you procrastinating and doing something else?
Have you tried any of these techniques? What were the results like? Can you offer any improvements to the techniques that I've mentioned?
Just use the comment box below and share your favourite techniques with the world.