As we all move forward into 2017, I want to take an opportunity to look back.
Think about all the hard work that you've already put into your blog.
All of the hours of research you've done. All of the posts you've made.
All of the posts that are of high quality but are no longer on Page #1 of your blog.
Are these posts working for you?
There's no reason why you should abandon old posts. The information is still highly valuable and you can use this for an immediate productivity and effort gain.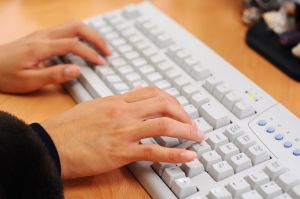 In this blog post, I'm going to share with you 5 ways you can reuse your old posts.
Follow Up On Them
Write a new blog post, based on updating the old one.
Provide a link back at the start of the post to the one you're following up on. Provide a little background information, but nowhere near the level you had before.
That way, your visitors have to go back and re-read your original post.
You're updating by providing more information based on your original experience, but there really doesn't have to be a lot of new information. The real incentive is to get your previous post busy again.
Add A New Comment To The Post
By doing so, you can flush the comment back to the front page of WordPress. Providing you're showing your recent comments visibly on the front page, people will click on this.
That takes them straight back to the original post.
The post no longer looks so dated and can start to get traffic again.
Ask People To Visit Your Old Post
Send out a Tweet to your Twitter followers, mention in on Facebook or LinkedIn, or send a message out to your mailing list (it's so much better than letting your list sit idle).
You can be direct or subtle about this.
Market it as the 'My Favourite Blog Posts' series, or ask people to revisit it in light of new information.
Promote The Post Back To The Top Of The Blog
This isn't something that I do myself, but it works well for sites in certain niches, or when the information is timeless.
Product reviews sites, or undated sites, are good examples.
Simply hide the dates on the posts, or modify the date of the post so it looks current. It will immediately reappear at the top of the blog.
Chances are, if the post was well inside the blog, no-one will realise it isn't a new post.
If you already have comments on the post, this too can be a great mechanism for encouraging further comments (often people don't like to be the first person to comment on a post).
Repurpose The Content
With a blog post, you've already done the hard work – the research.
Now, convert the information in the post to be used in another location.
This could be a revised version for an article site, designed to drive traffic back to your post.
It could be a video, designed to grab traffic from the video sites.
If you're established a lot more ideas on the topic since the original post, you could even expand on it and make a quick $7 or list building product. Just present the information in a different (or more detailed) form, and use a different name for this.
Which Do You Prefer?
What's your favourite method for refreshing old information?
Do you use any of these methods? Or do you have some extras?
Go ahead and post your reply in the box underneath.