No matter how hard you work, there are always moments of downtime during your day, or time spent in front of the TV that you just always feel could be spent more productively.
In fact, you probably get these spare hours all year round. Sometimes they don't seem like they're giving you enough time to build your business. But, that needn't be the case. when you add them up, they always total a vast amount of time.
There's one thing that a spare hour can be really good for. That is relationship building.In this post, I'm going to offer you three ways to use that spare hour to build relationships (and, as a side product, traffic to your site). You can choose which ones are best for you.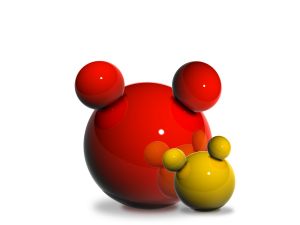 Method #1 – Personal Messages
I wouldn't recommend using this one all the time, but contacts are so important.
And, there's no better way to get these than by sending individual messages to important people in your niche.
A good rule of thumb is to stick with marketers who are just a little bit bigger than you are (going to the very top people in the niche is less likely to succeed).
Try and find out a little about them, so you can make an insightful comment in the message.
Then, send it to them by whatever method you have. Offer to write a guest blog post. Look for a joint venture. Whatever works for you.
You can contact by e-mail, but you might find you have more success through direct Twitter messages, or Facebook. Even resort to physical mail if you think it will get a good response. Anything unusual always pays dividends in the longer term.
Keep a record of who you've mailed and when, that way you know what to follow up with the next time you have a free hour.
Method #2 – Forum Posting
This might seem a little old fashioned and pointless to some people, but it's old fashioned for a reason.
Forum posting works!
It's increasing your exposure on the Internet.
Find a number of posts that you can reply to quickly and offer some insightful information for.
Then, go ahead and post. Don't worry about telling people everything you know. If you can provoke discussion (so long as it's not in a confrontational manner), this can be a good thing, as you're getting your name and identity out there.
With luck, you'll become recognised, and people may even contact you directly.
Capitalise on this by including a link to your products in your forum signature and in your forum profile.
Method #3 – Blog Commenting
This works for one simple reason.
People enjoy receiving comments on their blog.
Your job is to find a number of other blogs in the niche and leave sensible (non-promotional) comments. This will drive traffic to your blog, but, most importantly, it will encourage people to comment on it.
A busy blog is a huge incentive to your business and can prove crucial for long term relationship building.
Don't think too much about this one. Just do it!
Don't Waste Those Hours!
Every spare hour is a chance to build relationships or to become productive.
Even something which doesn't look like it will have an immediate return is more valuable in the long term than browsing forums, or looking for somewhere to spend money.
How Do You Build Relationships?
Do you have tactics to make use of the spare hours, or even a spare fifteen minutes?
What efficiency tricks have you discovered?
Reply below, and let us all know.